ON-DEMAND WEBINAR
FUNDING: How to Navigate the Challenges of Getting Funding in a Post-COVID world
Join Andrew Green & Roxana Mohammadian-Molina to learn how to ensure your projects get funded & progress as you want them to in a challenging post-COVID world.
About the webinar
In a post-covid world with inflationary pressures and supply chain pressures on the construction industry, raising development finance can be challenging.
Join Andrew Green (Director at Nimbus Maps) & Roxana Mohammadian-Molina (CSO at Blend Network) as they discuss how to navigate these issues successful to ensure your projects get funded and progress as you want them to.
Speakers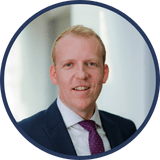 ANDREW GREEN
Director | Nimbus® Maps
With 10 years of experience in the property sector, Andrew started his career as a graduate for Taylor Wimpey PLC in the Land & Planning department. From here, he worked his way up to Associate Land & Planning Director for the Oxfordshire region where he sourced and acquired residential & mixed-use schemes - ranging from 7 to over 1000 homes.
With an aim to apply his skills across the UK, Andrew joined the Nimbus team in 2019 as Customer Success Director.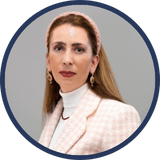 ROXANA MOHAMMADIAN-MOLINA
CSO | Blend Network
Roxana Mohammadian-Molina is Chief Strategy Officer at Blend. Prior to joining Blend, she spent a decade working in investment banking, first working within the commodities research team at Barclays and later in the commodities trading team at Morgan Stanley. She is experienced in property refurbishments and investments and runs a private family investment portfolio.
UNLOCK THE BEST PROPERTY OPPORTUNITIES
Book a free demonstration of Nimbus Maps today and see why thousands of property developers, professionals and agents are unlocking opportunities faster than ever.