FREE WEBINAR
THE PLANNING GAME: PLAYING TO WIN IN 2022
Join Andrew Green, Director at Nimbus Maps, and Jon McDermott, Principle Town Planner at Town Planning Expert, to discover powerful planning tactics to maximise site potential

Live Webinar: Tuesday 28th June, 2022, 14:00 BST
About the webinar
The last couple of years have seen the introduction of planning changes like never before. Discover powerful planning tactics to maximise site potential including a look at the benefits of Permitted Development vs Planning Permission.

Join Andrew Green, Director at Nimbus Maps, and Jon McDermott, Principle Town Planner at Town Planning Expert, as they run through the tactics to be certain you are getting the most out of your scheme as well as the pitfalls to avoid.

What we cover
Setting the scene with the current planning landscape
Key strategies to win with planning in 2022
Pitfalls to avoid expensive planning mistakes
How Nimbus helps
Live Q&A
Speakers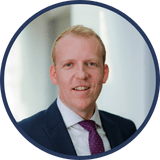 ANDREW GREEN
Director | Nimbus® Maps
With 10 years of experience in the property sector, Andrew started his career as a graduate for Taylor Wimpey PLC in the Land & Planning department. From here, he worked his way up to Associate Land & Planning Director for the Oxfordshire region where he sourced and acquired residential & mixed-use schemes - ranging from 7 to over 1000 homes.
With an aim to apply his skills across the UK, Andrew joined the Nimbus team in 2019 as Customer Success Director.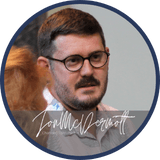 JOHNATHON MCDERMOT
Principle Town Planner | Town Planning Expert
With some 20 years experience in the planning industry, Jon McDermott is a Chartered Town Planner and Educator in planning and development. As the Principal Town Planner at Town Planning Experts, Jon is also an active member of the MRTPI – Member of the Royal Town Planning Institute.

Host to a wealth of planning knowledge, Jon specialises in Flood Risk Management and prepares all of the Flood Risk Assessments for Town Planning Experts. Jon is always keen to share his knowledge of the planning system with his clients and is skilled in taking challenging situations and providing clear solutions and strategies.

Jon is an attendee of a number of established networking events and is a regular writer in the Your Property Network Magazine. Jon is always more than happy to assist new clients with a straightforward and pragmatic approach, which underpin the key principles at Town Planning Experts.
UNLOCK THE BEST PROPERTY OPPORTUNITIES
Book a free demonstration of Nimbus Maps today and see why thousands of property developers, professionals and agents are unlocking opportunities faster than ever.