ON-DEMAND WEBINAR
Top 5 Commercial Strategies to Deal with a Downturn in the Property Market
Join Andrew Green & Suzi Carter to discover the commercial strategies that will help you to profit from commercial property in 2022.
About the webinar
The property market may slow down earlier in 2022 than many experts previously thought due to a number of influences including the increase in interest rates and inflation.
Join Andrew Green, Director at Nimbus Maps, and Suzi Carter, Founder of Commercial Property Academy and Strongoak Investments, to discover the top 5 commercial strategies that will help you to profit from commercial property in 2022.
What we'll cover
Market update
Top 5 commercial property strategies to deal with the downturn
How Nimbus helps
Live Q&A
Speakers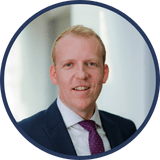 ANDREW GREEN
Director | Nimbus® Maps
With 10 years of experience in the property sector, Andrew started his career as a graduate for Taylor Wimpey PLC in the Land & Planning department. From here, he worked his way up to Associate Land & Planning Director for the Oxfordshire region where he sourced and acquired residential & mixed-use schemes - ranging from 7 to over 1000 homes.
With an aim to apply his skills across the UK, Andrew joined the Nimbus team in 2019 as Customer Success Director.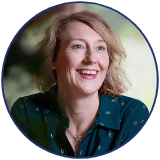 SUZI CARTER
Founder | Commercial Property Academy
Suzi is a Chartered Surveyor and has worked in property for over twenty five years. She has more than ten years' experience at Director level with some of the industry's giants, including LandSec plc, Kingfisher Group and CBRE. Most of her professional career has involved acquiring, developing or asset managing commercial property and she has been responsible for portfolios worth over £2.5 billion.
UNLOCK THE BEST COMMERCIAL PROPERTY OPPORTUNITIES
Book a free demonstration of Nimbus Maps today and see why thousands of commercial property developers, investors and agents are unlocking opportunities faster than ever.