FREE WEBINAR
SITE FINDING: How to scale your property deals pipeline using Virtual Assistants (VA's)
Join Paul Davis and David Hartnett as they talk through how you can leverage virtual assistants to help you scale and own your own pipeline.

Live Webinar: Thursday 11th August, 2022, 10:00 BST
About the webinar
In the most exciting market of a generation, now is the time to be scaling your acquisitions. Many people, however, struggle to find the time to identify sites and connect with owners to allow them to truly own their own pipelines.
Join Paul Davis, Co-founder of Nimbus Maps, and David Hartnett, Owner of Mountbatten Estates, as they talk through how you can leverage virtual assistants to help you scale and own your own pipeline, and how you can leverage the sites they find to scale your business both in terms of the number of schemes you progress, but also the size of them.
What we'll cover
The winning process of scalable site finding
What does the right VA need to know to support you?
How to recruit and manage people remotely
Case studies
See in action in Nimbus
Live Q&A
Speakers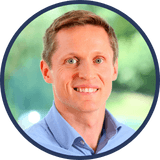 PAUL DAVIS
Co-Founder | Nimbus® Maps
Paul started his career in the family property & investment business, then later went on to form a consultancy with his brother, Simon, specialising in property development for multi-billion-pound organisations. It's here that the brothers co-founded Nimbus® Maps, a platform designed to support property entrepreneurs by using a "technology first" approach to problem-solving.
Having progressed well over 250 development schemes for some of the UK's biggest PLCs, Paul draws from a wealth of experience as an investor, developer, and consultant.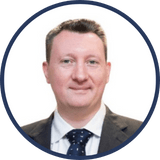 DAVID HARTNETT
Owner | Mountbatten Estates
Following graduating with a degree in IT at Hertfordshire University and a career in the city as a trader, Dave followed in his fathers footsteps to become a successful property developer in West London and home counties.
Having set up Mountbatten Estates in 2020, Dave has amassed an impressive £50m+ pipeline of developments in under 18 months.
Using VA's, Dave's business model is to find under-developed land, airspace, commercial property and utilising his extensive knowledge of the planning system, re-purpose this for residential dwellings. Committed to regeneration and redevelopment, and delivering high quality, affordable, luxury accommodation, he aims to help bridge the gap in the shortfall of houses being built in this country.
UNLOCK THE BEST PROPERTY OPPORTUNITIES
Book a free demonstration of Nimbus Maps today and see why thousands of property developers, professionals and agents are unlocking opportunities faster than ever.